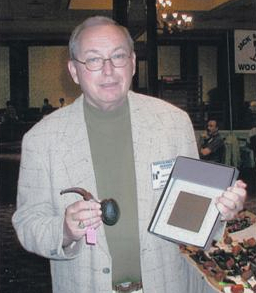 I started smoking a pipe in college some 40+ years ago. I began selling pipes at regional pipe shows 13 years ago, in 1999. I sell pipes at shows 10-12 times per year. I use the business name, The James Island Piper, to reflect where I live when not at a pipe show, Charleston, South Carolina on a sea island. My backyard is a tidal marsh.
I am a niche marketer---I search for pipes, new and estate, that are unique or relatively scarce at shows and tobacco shops. Although we specialize in premium pipes, we try to have some in all price ranges to accommodate everyone's budget.
Since many customers can't attend shows, or can attend only occasionally, this website is intended to fill a gap. We do not carry thousands of products, but we are attractively priced. We are constantly adding pipes to our inventory. If you're searching for a pipe that's perfect for you, check this site often.
When I am traveling in search of new merchandise or attending a pipe show, it will be noted on MY SCHEDULE and there may be a slight shipping delay.

Ordinarily, all orders will be shipped within 48 hours via USPS 2 Day Priority Mail.
The Contact Us section of the site provides multiple ways for you to ask questions, inquire about products, or receive notification when new items are available.
Enjoy your visit here and come back soon!
Don Seatter
Search for specific items using the search bar on the left. Click on a category for general browsing.
We constantly update our web store, so come back often to view the newest items for sale!
Ready to checkout? Simply go to your shopping cart.